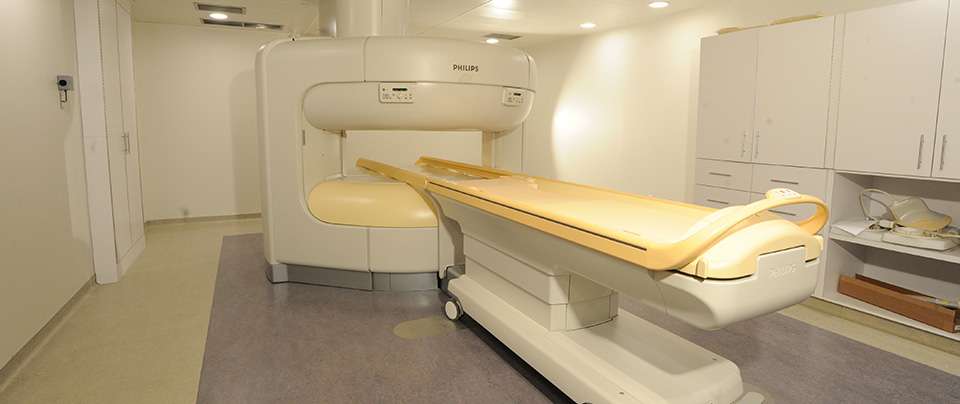 Open Skies MRI was the first fully accredited and licensed MRI facility in the province of Saskatchewan and has been in operation since 2012.
Our practice has provided high quality imaging for WCB, SGI and patients involved in research projects in the province of Saskatchewan. Many of our radiologists have specialized advanced training in particular body areas.
If you would like to book an MRI or have any questions regarding our services please call us and we would be happy to help.
Some of our patients have graciously taken the time to let us know how they felt about their MRI experience. If you would like to know what patients who have previously visited Open Skies MRI had to say, please refer to the comments.
#1
What a wonderful experience having had three conventional MRI's done in a hospital setting this by far was the easiest with the least amount of anxiety.
The staff is kind and caring and listen to what I was telling them. The sleep mask which made me feel like one of the "rich and famous" was also so helpful. The experience was perfect.
#2
I was unable to have a successful MRI at two other locations due to the design of the equipment and my claustrophobia. With the patience of the staff and the open design of the MRI, I was able to have my MRI done.
My appointment took much longer than it should have due to my claustrophobia. The staff was very understanding and did everything to assure me that things were OK. They explained what was necessary from me to get the best image possible. I commented that they were able to get me through without me having to take medication so they could probably get anyone through this.
#3
Exceptional service right from booking to reminder to reception to procedure. Very clean and organized. Staff appear to enjoy their work. The kind voices, detailed instructions made me always know what was coming next. Nicely prepared me for the procedure. Very detailed overview and double checks of assessment form — left in good, competent hands.
#4
The staff were friendly, knowledgeable and courteous. They treated my nine year old son like family. The staff did everything to comfort and make the MRI less scary. The staff were amazing! They made my son feel less anxious with humour and compassion. We were in and out in less than 25 minutes. The tech even stayed with him the whole time, and he got to listen to his favorite singer.
Please keep doing what you are doing. This was by far the best experience I have ever had. If this test is ever required again, I will not hesitate to come back.
#5
Excellent Service
Great People! (Friendly)
Super Clean Facility
This facility could be used as a model facility to all others. It is an excellent facility and warm and friendly staff.
#6
Excellent. Very welcoming and efficient. Kind and supportive. Thank you. Great space clean and welcoming. Customer service was excellent. All staff members were helpful and kind.
#7
You did fantastic. The exceptional consideration to have my MRI completed. Everything from booking my appointment to having it completed was done professionally and with great care. Excellent in all accounts.
#8
Excellent treatment. The entire experience was fantastic. Reception set the tone. So very nice, informative and helpful. Technicians had a calming affect on me. Reassured me, helped me and just made this the most pleasant medical procedure I have ever had. Even the washroom was spotlessly clean.
Attitude, character, professionalism, helpful and very informative staff. Fantastic! What a great team you have here. Well done. Even listening to them talk on the phone was professional, first rate, pleasant and so informative. Excellent service. Make sure you pay them enough to keep them here. They made all the difference to my appointment.
#9
Fantastic experience! Wonderful, friendly staff. How open the actual machine was so much more comforting than the older, constrictive ones.